I've been working on a project I spotted in Histoires des Pages (
link
) last year. When it's finished there will be four canvasses, hung vertically. For now, however, I have only two of the elements ready. I'll show you anyhow

. Keep an eye out for the rest of this project sometime during the week.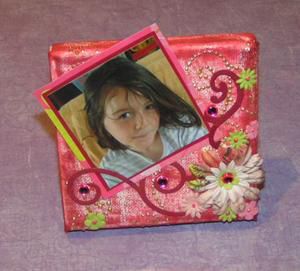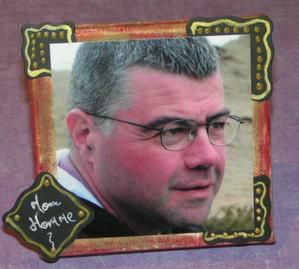 Prima bitty flowers, flourish by Quickutz blossom, ADT pearl drops stras, Rangers distress inks in brick red, worn lipstick, mahogany, tea dye and frayed burlap, Tulip textured pearl paints in antique gold and peppermint pink.

The canvasses are inked first, then covered in papers, photos and embellishments as you please.

When it's completed I will attach each photo to the other with small ring hooks threaded with ribbon, so that they hang vertically.

That's the plan, in any case. Time will tell whether it turns out as planned or not.