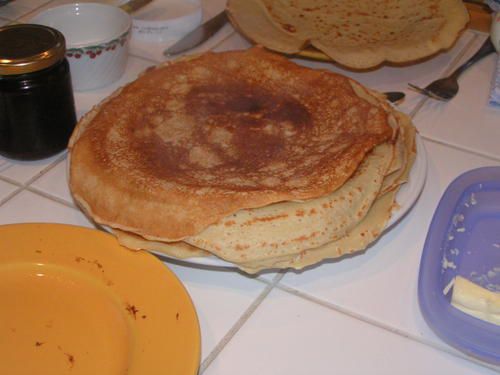 Ingredients

1 Wet and sleety Wednesday
3 Hungry Children
1 litre of batter
1 Hot frying pan
60 Minutes in front of the stove

Method

Rejoice that the outdoor chores are done.
Decide to please everybody and have PANCAKES for tea (I know, I know, it's not shrove Tuesday yet, but who cares?

)
Mix the batter then cook two dozen pancakes
Serve with butter, sugar and lemon, Chocolate spread or homemade jam

Success guaranteed



Everyone had a go at tossing their pancake, with varying degrees of success.

The pan was too heavy for Aidan,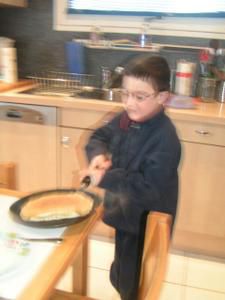 Meghan flipped the pancake just great, but she flipped it away from herself, then had to run to catch it ...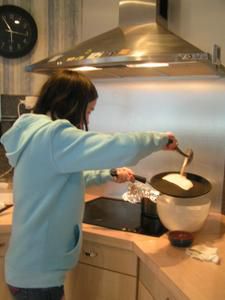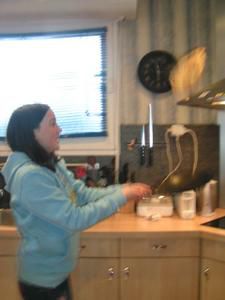 Evan was his usual careful self and gave gentle tosses, succeeding (eventually) in turning the pancake over.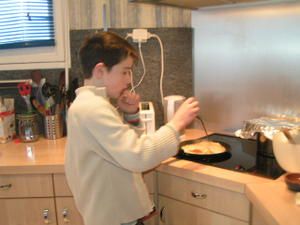 Lots of fun and empty plates all round.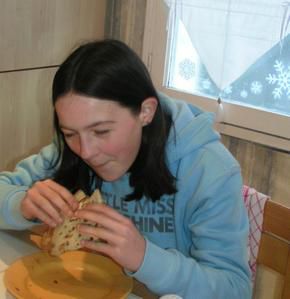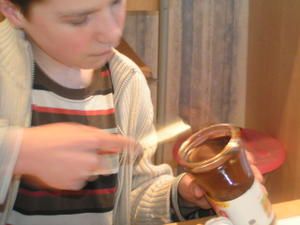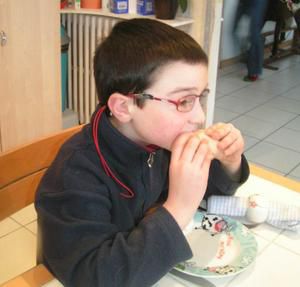 Lesson for the day: A little information about SHROVE TUESDAY



One of the 'moveable' feast days in the Catholic Church, which falls 47 days before Easter, and the day before Lent begins.

Shrove comes from the old word 'Shrive', meaning 'to confess'. On shrove Tuesday people went to confession to be absolved of their misdemeanors and sins in preparation for the period of abstinence and penance which is Lent. This day was also the las day to indulge yourself before the abstinence of Lent made itself felt, and thus rich, tasty pancakes were a great way to use up all those perishable ingredients and to enjoy a hearty, tasty meal before the abstinence began.