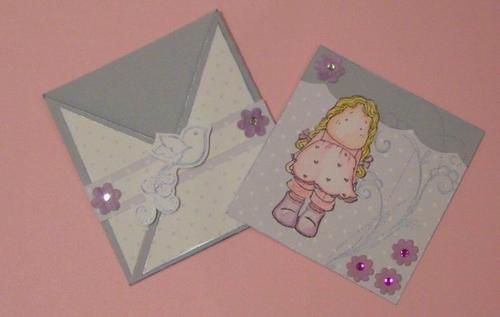 I spotted this challenge with La Compagnie Des Elfes, and decided to give it a go, as I liked the model.
link
Overall I'm pretty pleased with the outcome.

I got to play with two new stamps ~ Tilda from Magnolia (my very first Tilda :)), and the large Flourish from La CDE.

Papers by Colour Core, Dewdrops Brilliance inks and some flower embellieshments I received in a swap in December.