It's all the rage at the moment: choosing that ever-so-important agenda in which to note all forthcoming appointments, and lamenting the fact that it's impossible to find *the one* that would be totally perfect.
I opted to gift one to a scrap buddy for her birthday, but watch this space, there will be two or three more to come as I make more for myself, my daughter and a friend or two!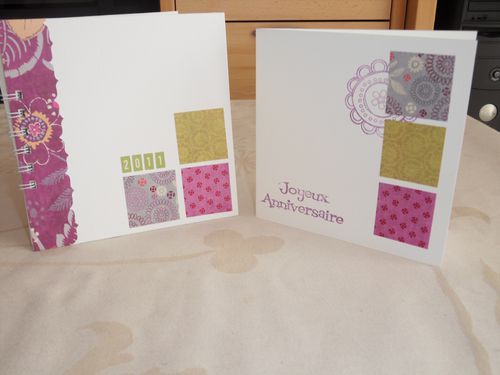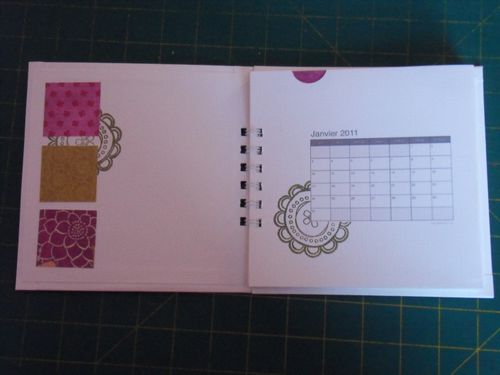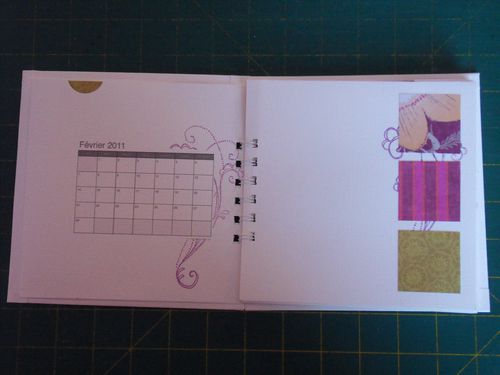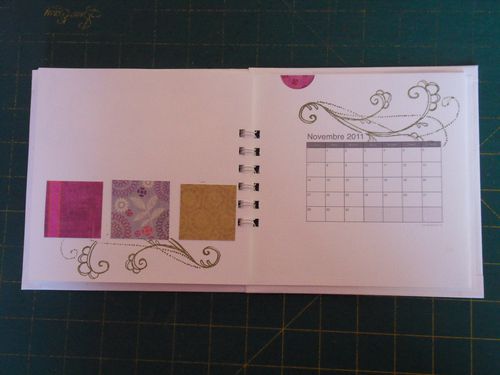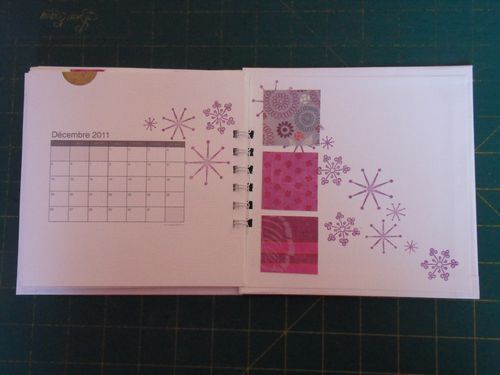 I won't bore you with each and every page, they all follow the same format: A pocket on the calendar page into which you can slip appointment dockets, birthday cards or whatever, and a facing page decorated with three 4x4 squares and some stamped images. I scraplifted an agenda which I had seen on this blog, using the S.E.I 'Botanical garden' collection of patterned papers, a calendar template found online which I printed directly onto my white bazzill, and a variety of stamps from BoBunny and La Compagnie des Elfes.