I have several pages and cards still to show you, but for today's post I'm just going to show you the various pieces I made for Scrapbooking day.
Firstly, Milie posted a selection of fabulously feminine and sweet inspirational images from pinterest on nuance2scrap on Friday, for us to interpret as we wished. I loved the soft tones and sweetness that came across from all the images, so I chose to make a layout featuring my cutie-pie of a niece on her birthday. I've already scrapped other photos in this series, but she's just too cute to resist scrapping them again. Here's my page: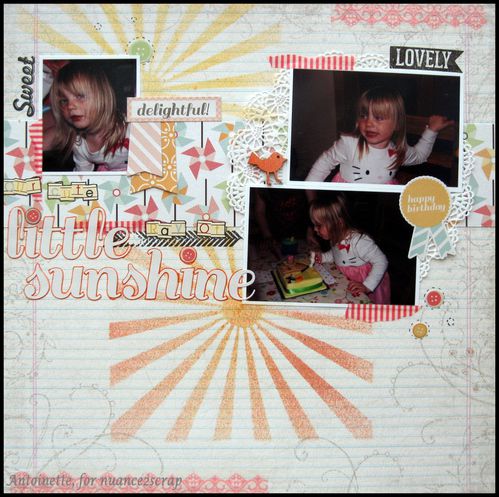 Next I hopped over to Scrap Atelier, where there are heaps of challenges in honour of SD, each more tempting that the previous. I eased into things with two cards lifted from a gorgeous card I received from Nath last year, one classic version: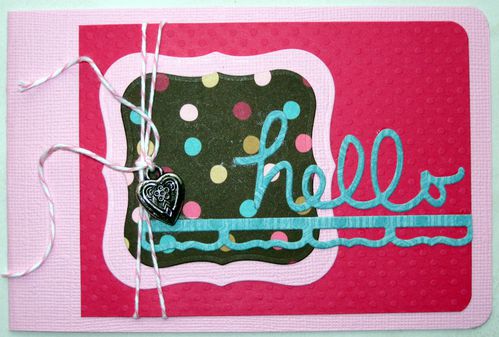 And one more freestyle: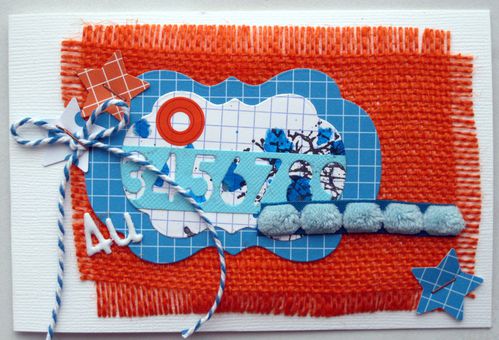 I hung around a little longer on Scrap Atelier and lifted one of Marylou's gorgeous cards: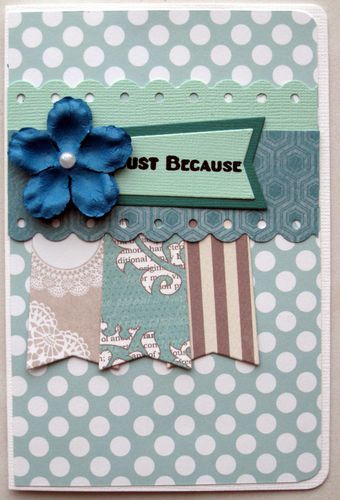 And then tackled an amazing little card which the talented Yolande was inspired to create. No merit to me, I simply copied her fabulous little creation: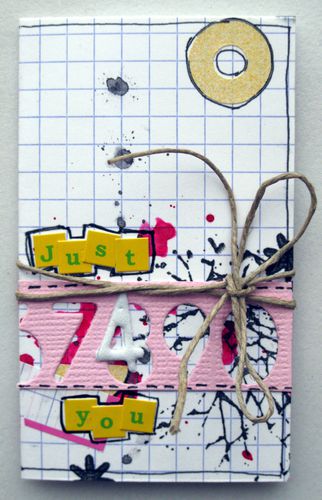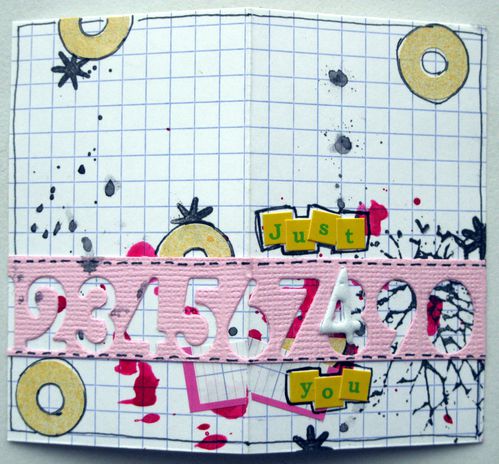 and lastly, I had a go at Nine's tutorial over on SKC, and had a blast making an arty page for my Smash book: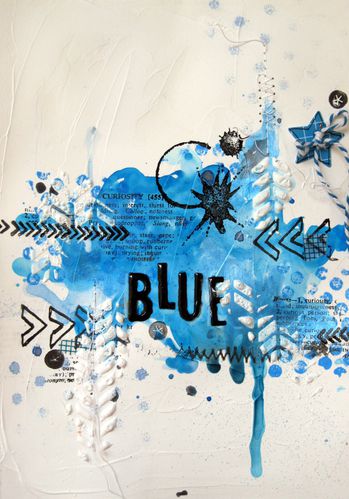 I'll be back during the week to play catch up again, with a couple of pages and cards made during the month of April. Enjoy what's left of you weekend!!!